Adam to Noah Bible Study
Every Saturday, 10:00 AM - 11:00 AM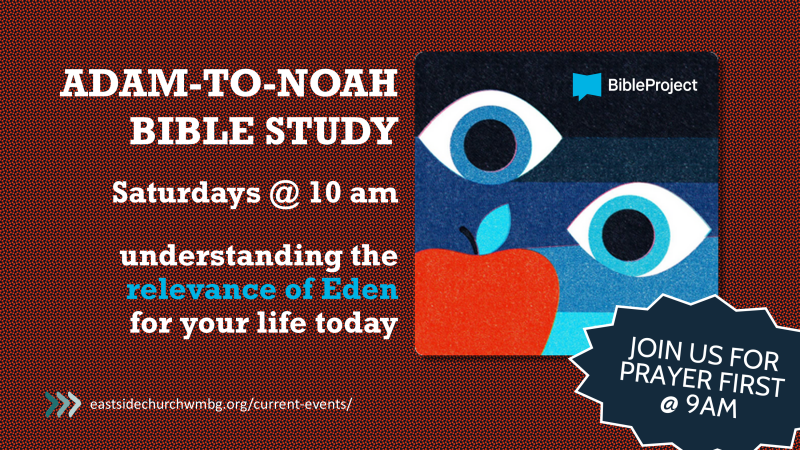 ADAM TO NOAH: DISCOVERING THE OLD TESTAMENT
Join Pastor Doug as we utilize the terrific teaching tools of Dr. Tim Mackie and BibleProject.
This detailed review of the early eras of Old Testament history will deepen your knowledge and leave
you inspired as you discover new truths about Scripture.
This is a multi-week study that includes an engaging video lecture, handouts and discussion.
Learn more about BibleProject and this class here. This is a free course -- we encourage you to
register on the BibleProject site and then join us for the lessons.
Saturdays 10 - 11 AM in the Eastside Worship Room. Coffee is provided!

WATCH THE NEWSLETTER FOR SCHEDULING UPDATES!