Unity | Ephesians 4-6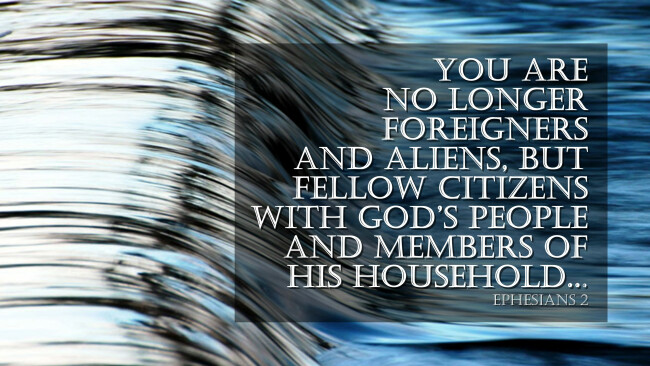 "Keeping the Unity, and Our Sanity, in the New Humanity."

As we begin a new year we will continue in the book of Ephesians. A new chiastic diagram – showing the pattern that Paul unfolds in the last three chapters of Ephesians – is below. It highlights Paul's unwavering aim of maintaining unity in the body of Christ, because of what Jesus has accomplished.
In the Fall of 2022, we looked at the first three chapters of Ephesians. We took note of how Paul structured his letter so that we might better understand his flow of thought. We followed along as Paul described who the Ephesians were before Christ, and what Christ had done for them. Paul tells us that Jesus has:
brought heaven and earth together (Eph 1:10)
launched a new age (Eph 1:20-21)
brought about a new creation (Eph 2:1-10)
and within this new creation, has created a new humanity (Eph 2:14-18).
Paul reaches the pinnacle in his description of who the Ephesians are in Christ at the end of Chapter 2 when he says,
You are no longer foreigners and aliens, but fellow citizens with God's people and members of God's household…in Him you too are being built together to become a dwelling in which God lives by His Spirit.
Unity might be the best word to describe the new humanity (Eph 4:3-6) of which Christ is the head (Eph 4:15). Paul exhorts us to keep the unity by:
putting on the new humanity
walking as children of the light
walking in wisdom

submitting to the new household code
Paul lands his letter to the Ephesians by commanding us to fight the powers of darkness with the mighty power of God.
Please pray for one another as we study the last three chapters of Ephesians in our series, "Keeping the Unity, and Our Sanity, in the New Humanity." Pray for each other on all occasions with all kinds of prayers. Pray that we might stand firm to the end. And pray that when we open our mouths, words may be given to us so that we might fearlessly make known the Gospel (Eph 6:19-20).
-- Pastor Doug
(See Part I of this study - Ephesians 1-3)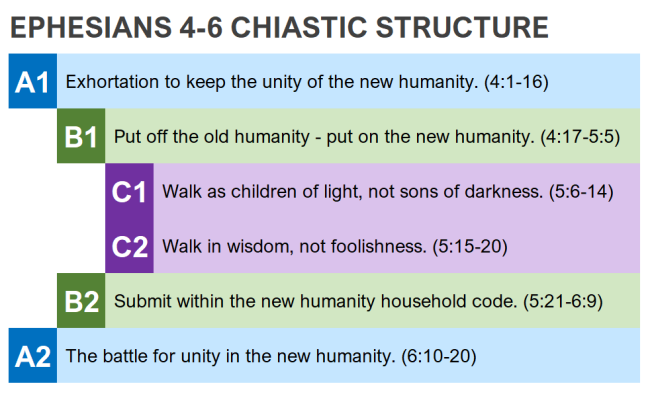 Scripture passage links: