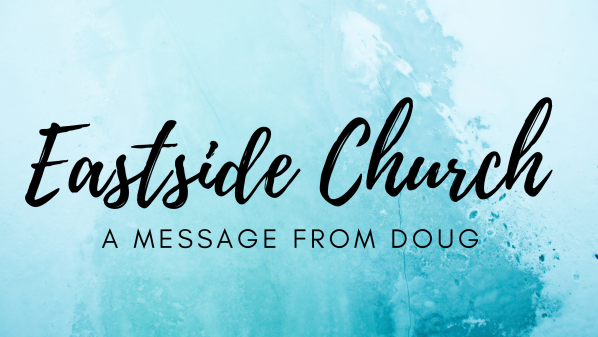 Greetings Eastside Church.

I recently heard from a few different sources that Eastside needs to have a response to the evil that was carried out against George Floyd. I believe God was speaking to me through His people. The attached video is my initial personal response. I do not believe I have all the answers. I am convinced that God will give us direction for future responses and steps. However, this is simply an initial personal response. I say this so that you will not be disappointed when you get to the end of the video and realize that there is more to say and do. I agree with you.

The response is built around the first three Beatitudes. The fact that I only mention the first three is further evidence that it is only an initial response. More will need to be done if we are to become the peacemakers that Jesus intends us to be. (Matt 5:9).

Our attitude must be as humble as that of Christ Jesus (Phil 2:5). He will lead us to love the world around us by laying down our lives for others (1 John 3:16). May our Heavenly Father guide all of our future responses to evil. (Prob 3:5-6)

Your brother in Christ,
Doug
welcome!
Kids please send photos of your pictures of the sermon to Doug to add to our gallery, and if you do a S.O.A.P. or a memory verse we would love to get the video!
Eastside will continue meeting in many spaces, online, together, listening in prayer, in reading God's word and in learning from online teaching. God continues to speak and we are listening, please join us.
Please continue to check in with the website. We are going to be updating the site regularly with helpful tools for listening to God's leading as He moves us all through this difficult period.
Until now, we have studied the first five books of Daniel on Wednesday evenings with videos posted each week on our website. Click here to view.
But on Wednesday, June 3 at 6:00 PM, the Daniel study goes LIVE and OUTSIDE at our 473 Merrimac Trail location. Attendees can sit in their cars, parked with safe distance between, or bring a chair to enjoy outside, weather permitting. It will be a simple, but we pray POWERFUL, evening with some worship music, prayer, and time in God's Word (Daniel 6). The Daniel 6 study will also be available online just see below.
"For he is the living God and he endures forever; his kingdom will not be destroyed, his dominion will never end. He rescues and he saves; he performs signs and wonders in the heavens and on the earth. He has rescued Daniel from the power of the lions" (Daniel 6:26b-27).

We Are A Church...
---
Praying Together
We are a praying church...come join us for community prayer via Conference Call!
Monday morning and Thursday Evening Community Prayer times have been added!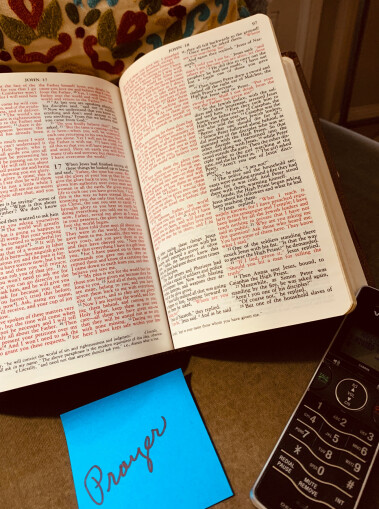 If you would like to pray with us at 7AM (M-F) or at 9AM (Sat) or at 7PM on Thursday then simply call between 6:55-7AM. (T-F) or 8:55-9AM (Sat) or 6:55 -7PM (Th) call 1(425)436-6330. Access code is 540696. Click below for the verses and responsive readings we will follow during our prayer time.
---
Reading Scripture Together
We are a church committed to reading scripture... join us for daily S.O.A.P and Biblical Teaching!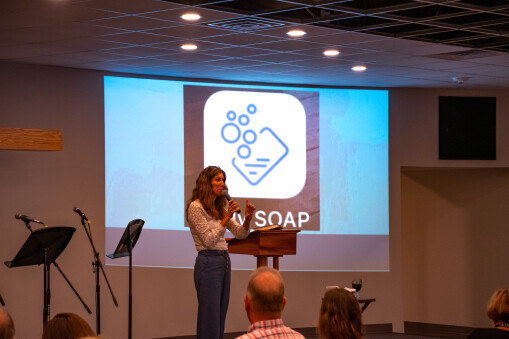 This Week's S.O.A.P. Schedule
S.O.A.P. is an acronym to help us as we spend time reading the Bible and thinking about how it applies to our lives. Scripture, Observation, Application and Prayer are the four components of S.O.A.P.. See below for detailed instructions and worksheet.

Monday Psalms 64
Tuesday Psalms 65
Wednesday Psalms 66
Thursday Psalms 67
Friday Psalms 68
Saturday Psalms 69
Sunday Psalms 70
---
We are a neighborhood church...we care about helping our community! See below for the latest update from Turning Point and Ashley Willis.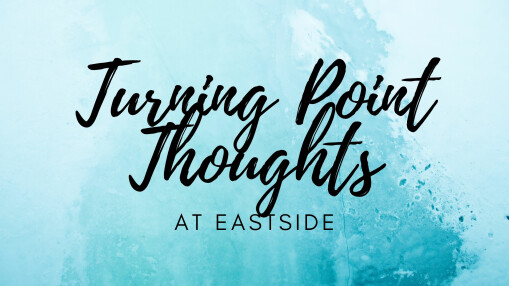 We care about our community especially during this time of uncertainty. Turning Point at Eastside appointments are available by phone. House of Mercy continues to help the community pull together and help those in need. WJCC Schools and WJCC Community Food Resources have programs available during this time. Learn more about those and our additional local resources & Eastside Church ministries here.
---
---
Contact Us
Office: , (757) 808-5304
To reach the pastor directly:
Doug Bunn, Pastor: , (757) 871-0663