CHRISTMAS WORSHIP & FELLOWSHIP NIGHT
Wednesday, December 14, 2022, 6:30 PM - 8:30 PM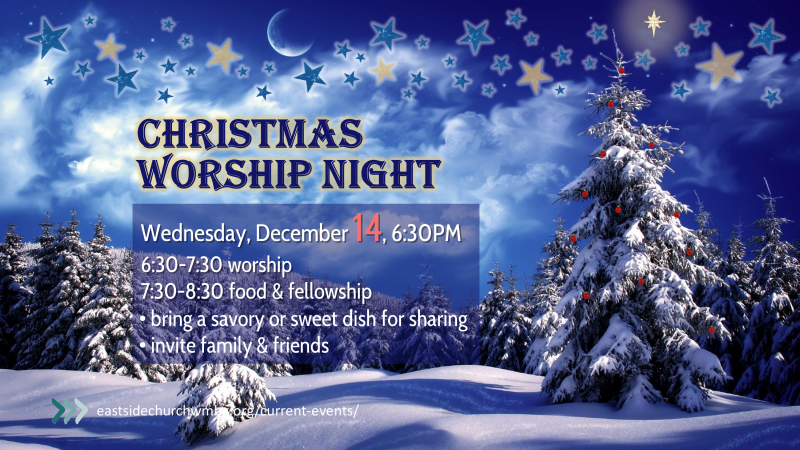 Please join us for a special evening of praise & worship music appropriate for the Christmas season.
Following the music will be a time of fellowship and food so plan on bringing a savory or sweet dish to share with others!
6:30 - 7:30 worship | 7:30 - 8:30 food & fellowship
Be sure to invite family and friends! We had a wonderful time last year and we're looking forward to being with you all again.