Community Care
COVID 19 Resources
Turning Point at Eastside Church

These are challenging times, and Eastside's Turning Point Ministry is here to give you an extra level of support. Turning Point is not professional counseling, but does offer hope in Christ, encouragement, and practical recommendations, including ministry and community referrals, tailored to your current concerns.
During this time of social distancing, appointments are available by phone with Eastside's volunteer Turning Point Director, Ashley Willis (M.A. Pastoral Counseling). To schedule your confidential appointment, please call 1-757-524-1508 or email
We look forward to sharing God's love with you through Turning Point.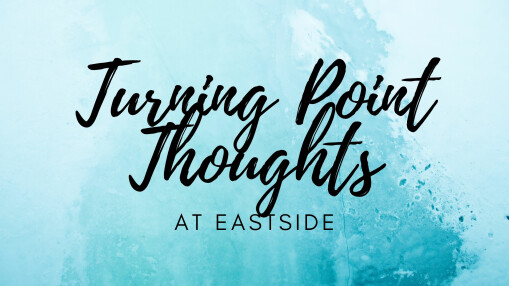 Check Here for the Latest Video Blog with helpful insights from Turning Point and Ashley Willis.
Williamsburg house of mercy covid 19 response
The House of Mercy is distributing food and hygiene items for as long as possible! Check out their website for more information and please consider shipping or dropping off donations to make this possible!
https://www.williamsburghouseofmercy.org/covid-19-updates/
If you are interested in serving at House of Mercy, email .
YORK COUNTY COVID 19 RESOURCES
WJCC SCHOOLS COVID 19 RESOURCES
---
Eastside Church Ministries
12-STEP RECOVERY GROUP
A 12-step program - biblical and balanced that helps us overcome our hurts, habits, and hang-ups.
---
STEPHEN'S MINISTRY
Stephen Ministry is caring ministry which enables people who are hurting to meet with a Stephen Minister who will listen without judging and will support without lecturing. Stephen Ministry equips a team of lay caregivers with training, resources and support to provide on-going care for people going through crisis. Stephen Ministers provide high-quality, confidential, Christ-centered care and support for people struggling with divorce, severe illness, job loss, loneliness, disability, depression, relocation and other life difficulties.
Stephen Ministry is not a cure-all; the care-giving and receiving relationship that it fosters, however, can help you persevere in the midst of a struggle. Stephen Ministry relationships are strictly confidential: only the care-giver, care-recipient, and the Stephen Ministry coordinator know of the relationship's existence.
---
Community Resources
Life is full of ups and downs that effect all of us at different times. When there is a need in your life or in the lives of others, it is important to know that there is a network of resources available that not everyone knows about. Sometimes God provides an opportunity to empower others by sharing this information that can help them meet their immediate needs. When and if that need comes, remember that there is a comprehensive list of community resources here on the website as well as the following go to resources:
House of Mercy located at 10 Harrison street, provides food on a daily basis, in addition to financial and housing assistance. Their phone number is 757-253-0664.
In addition, Williamsburg Community Chapel's agape ministry is an ideal source for those experiencing a housing or financial crises. Please contact 757-808-5887 or . They are located at John Tyler Highway.
While we recommend these two organizations as primary resources, there is a comprehensive list below.